Kamis, 12 Sep 2019 22:45 WIB
INTERNATIONAL DESTINATIONS
Yuk Senyum Dulu, Lihat Tingkah Lucu Panda China Ini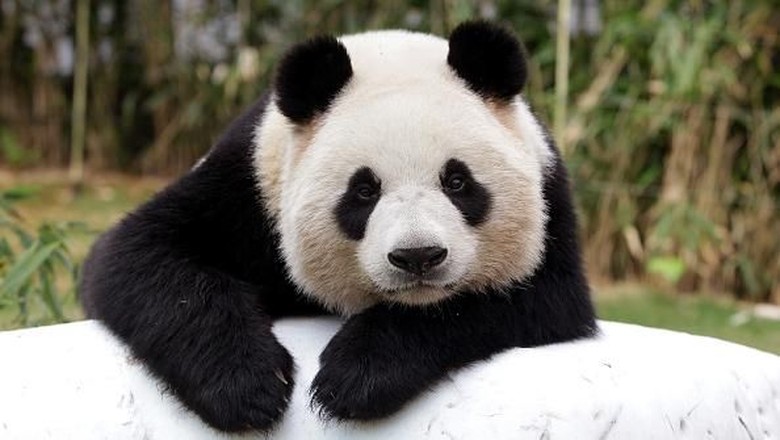 Chengdu
- Panda memang hewan yang menggemaskan. Satwa endemik China ini punya tingkah laku yang menggemaskan dan membuat siapapun tersenyum ceria.
Panda merupakan hewan khas China yang sangat dilindungi dan dicintai oleh warga China. Bahkan terdapat konservasi yang khusus melindungi dan mengembangbiakan hewan endemik yang mulai langka ini.
Interaksi panda dengan pengasuhnya di penangkaran seringkali mengundang gelak tawa. Momen kebersamaan mereka diabadikan dalam bentuk video, baik oleh pengunjung, media-media lokal, hingga konservasi itu sendiri. Salah satunya bisa kamu lihat di Chengdu Research Base of Giant Panda Breeding di Chengdu.
Video-video yang memperlihatkan tingkah panda ini akan membuat siapapun tersenyum lebar. detikcom telah merangkum, Kamis (12/9/2019) beberapa tingkah laku lucu panda di Chengdu Research Base of Giant Panda Breeding yang direkam dan videonya terdapat di Instagram.
1. Panda tertangkap kamera mencoba memutar bola matanya layaknya manusia. Gemas!
2. Penjaga memberikan mainan kuda-kudaan kepada 3 ekor bayi panda. Lihat deh apa yang bayi panda lakuin pada mainan ini.
3. Tidur siang dimanjakan oleh pengasuh, disuapin susu dan digendong-gendong hingga terlelap tidur. Manja banget sih!
4. Si panda ingin main ayunan. Tapi.... ah sudahlah!
5. Menolak dipakaian topi oleh pengasuh. Mungkin dia panda betina kali ya?
BACA JUGA: Untuk Pertama Kalinya Panda Albino Terekam Kamera
6. Tiada hari tanpa berguling, dimanapun dan kapanpun.
7. Berebutan ingin dipeluk oleh pengasuh tersayang.
Simak Video "

Detik-detik Lubang Muncul di Jalanan China, Telan Sebuah Bus

"
[Gambas:Video 20detik]
(sym/aff)
BERITA TERKAIT